Tired of replacing broken and corroded boat engine room ventilation fans and marine pumps?
Paul Jindra, founder of JEC, has been there before and knows first hand how frustrating unreliable equipment can be. That's why he has developed some of the most robust, corrosion-resistant and serviceable fans and pumps and refrigeration equipment available in the marine industry today.
JEC's marine products are made from the highest quality stainless steel and corrosion-protected aluminium available. Other components include O-Rings and SS Bearings. Rotors & Stators are potted with heat conducting epoxy, protecting the inside of JEC's products against corrosion.
JEC's marine fans, marine pumps & refrigeration
Built for a long life at sea
We aim to produce the highest quality available anywhere.
A small, flexible and highly experienced team of marine engineering professionals.
Our goal is to reduce installation and running costs of your vessel and extend your vessel's cruising range.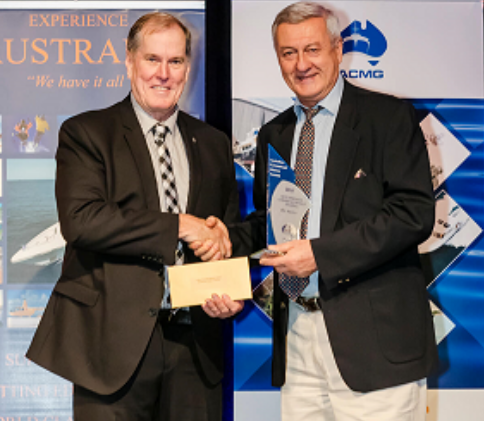 JEC's Paul Jindra accepting the AMIA Innovation Award