Project History
A few years ago, JEC Marine was approached by IGS Italia s.r.l (currently operating as NOXERIOR s.r.l), a worldwide supplier of instrument air packages and non-cryogenic air separation plants for nitrogen and oxygen generation for the offshore oil industry.
Having searched the world over to find a DC operated, fully sealed and corrosion resistant ventilation system, IGS Italia's Managing Director told JEC Marine that no one in EU was prepared to take it on.
JEC Marine's answer was very simple. Yes, we can do it!
And so began an exciting project kicked off by many emails and drawings between Australia and Italy.
Modifications and Adaptations
As the unit was very large (approx .75m3), it needed to be transportable in flat pack form.
The unit included a speed control and additional volume just in case there was underestimation of required cooling.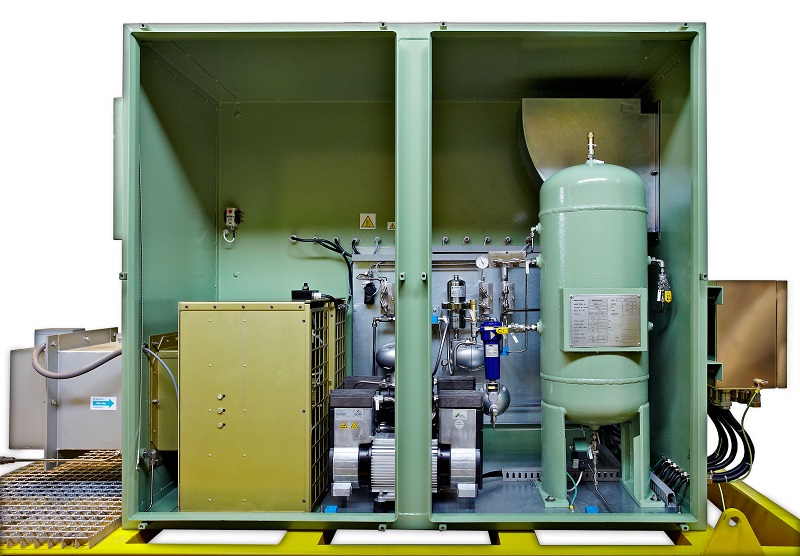 As you can see the boys in Italy did a very good job and JEC Marine's unit sits very proudly to the left amongst other equipment, providing cooling for two Noxerior compressors.
Operating Environment
The units are currently being used on Offshore Oil rigs, operated by Shell in an environment which is very harsh and full of salty air, heavy winds and big temperature changes.
Fortunately, our DC motors are at home in such an environment.


Manufacturing Video


The video below illustrates assembly of these units.