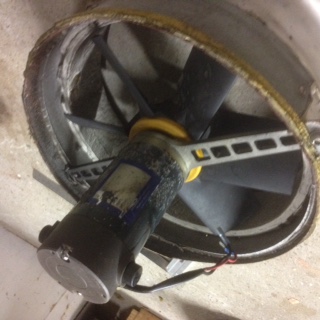 It's not often that anything survives almost 20 years in one of the harshest environments on Earth.
But a JEC marine ventilation fan has done just that aboard an offshore fishing vessel.
We received news this week that one of our earliest MF-1 fans, used to cool engine rooms, had notched up more than 19 years of service aboard the 55' fishing vessel, Lady Tina, working in seas off NSW, Australia.
The news is a source of pride for us.
The fan had defied corrosion and the toll of constant use. It had only just been retired, and by all accounts would have still been going if not for a bit of dust produced by the deteriorating brushes. We weren't entirely surprised, however.
JEC's marine products are made from the highest quality stainless steel and corrosion- protected aluminium available, meaning our products are made to last.
All products are easy to install, robust in service, repairable and come with unparalleled back-up service and advice.
Our modern range of engine room ventilation fans are based on a brushless design, engineered to naval standards for a long life in the most arduous conditions.
Fast-forward 20 years and we will probably be reporting on our many brushless marine fans still operating and continuing to provide their owners with unparalleled engine room ventilation – if the vessels last long enough to keep up with our fans!
Other notes
:
This MF-1 is our first production model which is using an aluminium bracket, which had been hard anodised and sealed with dichromate – for exceptional corrosion resistance
Previous brackets were made out of stainless steel
Shortly after the small production of brush fans we realised that we could use this surface protection technology on our future models and we began to develop a brushless motor that purely consists of aluminium parts on the outside,
Installed 2002 or 2004
JEC also pays enormous attention to protection of the inside parts, so, if there was any leakage of the salt environment, despite all compartments sealed by O-Rings, the inside is protected just as well as the outside.